With the passing of the years, more and more people realise the importance of inclusivity and the thinking of others. In the previous article, we talked about the environment and how you can embrace an eco-conscious and sustainable design. Another important way of working towards a better world is creating a space that is comfortable for disabled people and the elderly.
So, if you just bought a home you're planning on living in for your retirement, it's smart to consider a few changes that will make it more accessible for you in the future.
And if you're looking to renovate your property with the goal to sell it, then these disabled-friendly changes will definitely add value to your home, making it attractive to people that have difficulties finding the right house for them.
Sturdy Grab Rails
Installing simple handrails in strategic places can help everyone in your family. The bathroom in particular can be hazardous if you lose your balance. There are tragic cases where fit and healthy young people have lost their lives through head injuries sustained while slipping on soapy floors. Consider your bathroom design and place grab rails where they are easy to reach for youngsters as well as yourself. Grab rails can also be placed along hallways and stairs. Make them appear part of the overall design with bold wall colours above and below and they won't look like disability aids.
Ramps for Stairs
My home is a typical Australian house with a few steps leading up to the front door. Some homes with a split-level design even have two or three stairs on the inside to connect between different rooms. With impaired mobility, it might seem impossible to negotiate those steps using a wheelchair. You could choose a permanent solution involving expensive architectural work to install slopes. But a quick and easy fix is to invest in a sturdy stair ramp. Many designs fold for easy storage and manoeuvrability. They are lightweight to move from one room to another and won't spoil the architecture of your home.
Elevators and Stairlifts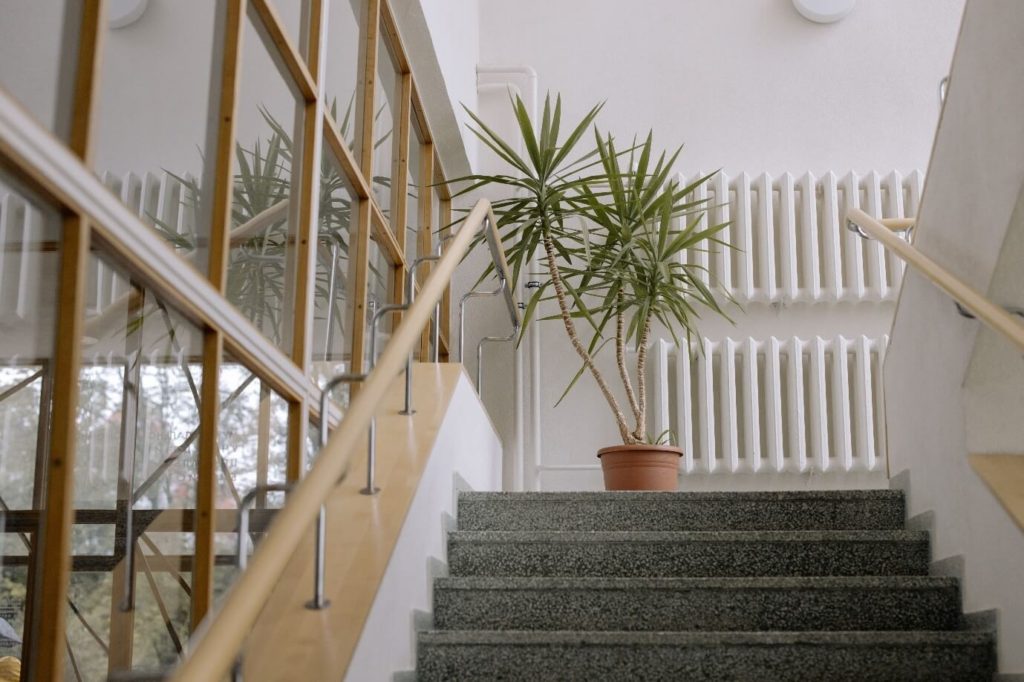 Speaking of stairs, they can be hard to climb if you're experiencing mobility problems with your knees. But there are plenty of options to solve the problem. A stairlift is a popular choice. It can be installed quickly and allows you to sit comfortably while being transported up or down the staircase. It can even travel around corners if your staircase has a sharp mid-point turn. An alternative is a small lift or elevator. It can be fitted into a hallway or a corner of your living room. With a sympathetic design, it can be discreet and blend in with your decor. But why worry? It's sure to become a favourite way for every member of your family to go upstairs.
Automatic Doors
When you have painful fingers or hands, it can be hard to twist doorknobs. But an easy way to open doors is to have them converted to automatic opening. They can slide or swing open simply by touching a small panel fitted on the wall. Sophisticated, science-fiction style versions use sensors to detect your approach and open automatically. Alternatively, they can integrate with a smart home system and be controlled through your mobile phone. And believe me, everyone else will adore your labour-saving doors!
Tool for Opening Windows
Installing smart-friendly windows can be expensive, but even if you can't reach handles easily, there's a simple tool you can use. A long-handled device of at least 24″ (60cm) hooks onto the window handle. Then by pressing a lever on the tool, the window opens or closes with ease. It's a gadget that anyone of any age will find useful for operating overhead skylights or the tall windows of late Victorian properties.
Furniture Rearrangement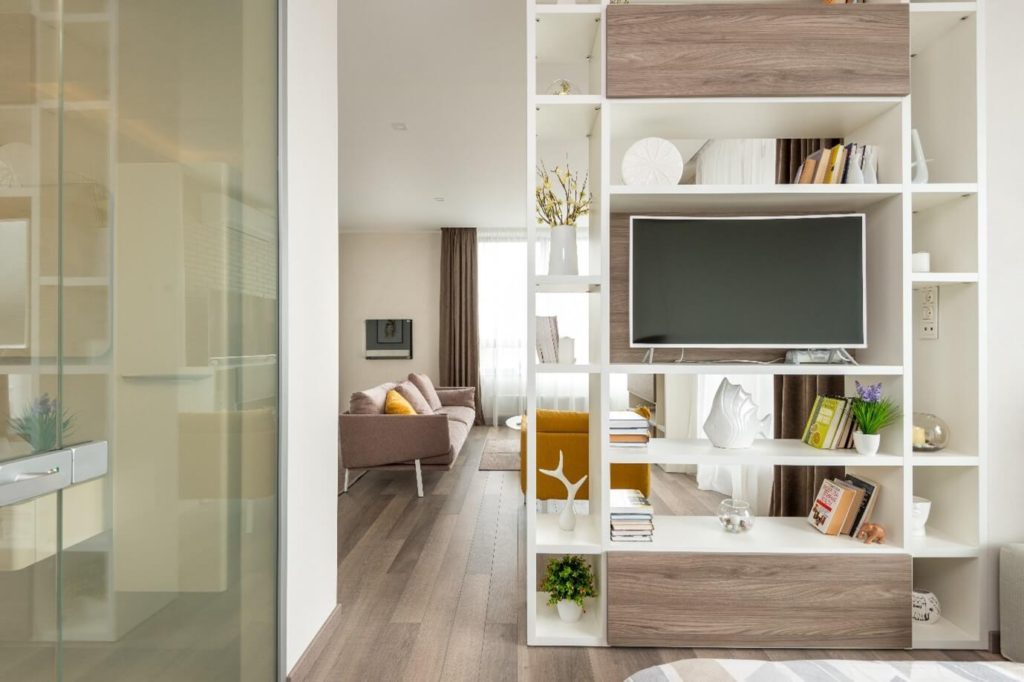 Simply getting up off a chair can be difficult if your mobility's impaired. But many specially designed chairs push the seat up to help you stand. Beds with automatic positioning can also be very helpful. Leave plenty of space between items of furniture so that a wheelchair can easily be manoeuvred around them.
Beware of rugs that might slip on polished floors or become entangled in a wheelchair. Sometimes you simply need to reorganise your belongings. For example, place books you prefer on the lower shelves of a cabinet. You can do the same with your bathroom accessories – just place them in the cabinet below the sink or in a drawer next to it, so that they can be easy to reach.
Pool Lift
People with all kinds of disabilities often benefit from water therapy. Consider installing a convenient pool lift in your backyard swimming pool to make life easier. It generally resembles a small crane with a seat suspended from the top. When you have seated yourself comfortably, you operate a lever, and the hoist lifts you over the edge of the pool and gently lowers you into the water. When you want to leave the water, the pool lift reverses the action, lifting you out and back onto dry land.
Conclusion
I believe maintaining a sense of independence is important for morale at any age. Implementing a few of these ideas can be very helpful if you're having difficulties with mobility. And many of the features I've included are sure to be used by everyone in your family. It's worth installing mobility aids or finding tools you can use. They'll help you continue enjoying life in your own home.