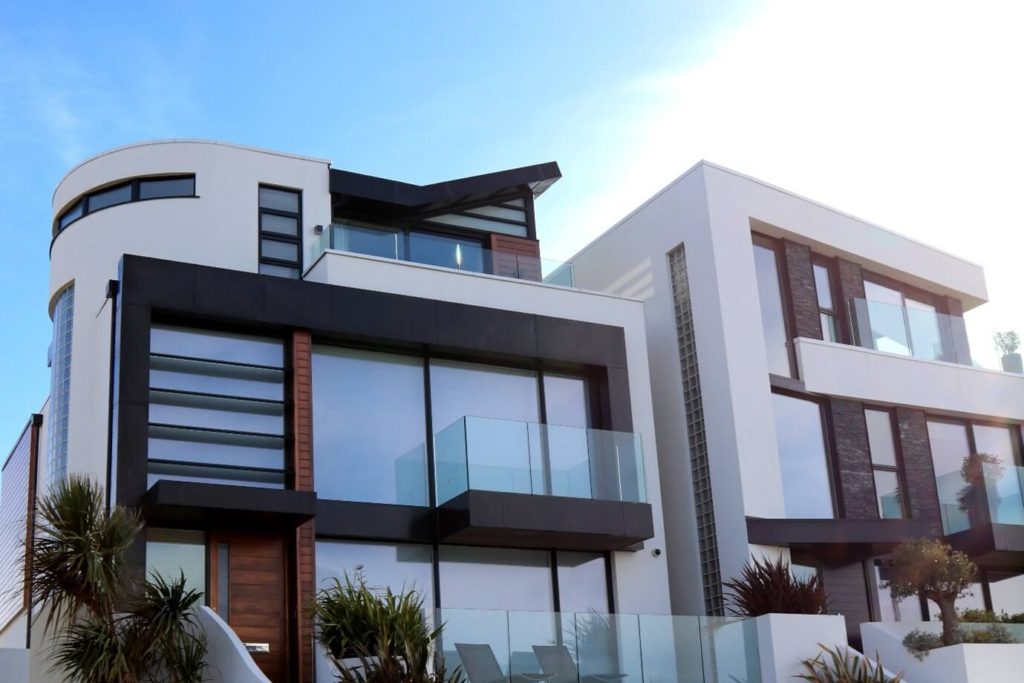 Last year I talked about smart technology in our homes that can better our lives but this year I want to delve a bit deeper into the topic. The interior design industry is constantly changing but some core principles are becoming an essential part such as sustainability and inclusivity.
A modern home should be aesthetically pleasing, create a sense of relaxation and have a balanced appearance that's easy on the eye. In 1905, the world's first interior designer, Elsie de Wolfe, aimed at an uncluttered antidote to the overbearing Victorian homes. Nowadays, smart technology has taken her ideals one stage further by incorporating intelligent devices that save not only the energy from your electricity supply but your own energy too!
In this article, I will take a look at the main aspects of "a smart home" and why it is important to incorporate them into your own property.
Intelligent Lighting
One of the most important aspects of high-quality interior design is lighting. It's used to add atmosphere, illuminate workspaces and increase the beauty of furniture, walls and floors. LED light bulbs have become indispensable for all types of interiors. They don't emit harmful ultra-violet rays, they last for years and operate with very little energy. I've always found them incredibly versatile as they can drift through a range of colours and intensities.
By adding smart technology and you can save energy by taking full control through your smartphone. One exciting development is motion sensors. In hallways, bathrooms and staircases, your presence is detected as you walk through and the lights automatically switch on, then they turn themselves off when you've left the vicinity.
Clever Window Dressing
Natural lighting affects interior design through illumination and by drawing attention to windows. No matter what size the panes of glass are, it's how they are framed that adds to the image of a room. Sleek, sophisticated blinds or elegant swags harmonise with the general decor while providing natural light to enhance colour schemes and textures. But window dressing has just got even Smarter.
Window blinds and curtains can incorporate smart features such as remote control via your smartphone or voice control through a home automation system. It means you needn't ever stir from your comfy armchair to adjust them. They can even be pre-programmed to open at set times to wake you up in the morning. They can also automatically close at night to fool would-be burglars into thinking you're still at home.
Capable Kitchens
The kitchen is often a challenge to interior designers. It has to look amazing, yet be functional enough to sustain a family and turn out culinary delights. Smart technology has made an incredible impact in this multi-purpose room. Appliances in particular are making household tasks easier. Unfortunately, there's not yet an alternative to loading your own pots and pans into the dishwasher. But there are smart controls for switching on all sorts of appliances from a slow cooker to the washing machine.
Cooking your evening meal is easy when you send instructions via your smartphone app. You can even peruse the contents of a smart refrigerator while you're out buying supplies at the local supermarket. But what about your trusty old appliances that haven't yet succumbed to old age? You can fit them with smart plugs and sockets that allow you to control them along with brand-new smart appliances.
Intellectual Cleaning
Interior designers now have to consider how a room may be used as much as how it looks. And it's all because smart technology is starting to transform how we clean our homes. Robotic vacuum cleaners are becoming good housekeepers, but they need to be able to function efficiently. Interior designers have to make room layouts simple to negotiate without awkward corners or recesses. Slightly curved corners are ideal for preventing a robotic vacuum from becoming stuck at a ninety-degree angle.
Lighting effects such as floor lamps have to include sympathetic pedestal designs. They also have to be placed where they won't trap your workaholic vacuum as it cleans behind the sofa. Wi-Fi and short-range Bluetooth devices are helpful as they don't leave trailing wires. They also need to be within useful proximity to each other to ensure their interactive connection is maintained.
Convenient Workspace
Like many people, I've found myself working remotely from home regularly. Interior design now has to be Smarter than ever to accommodate such eventualities. Even the most sophisticated living room needs a cosy corner that's fitted with Wi-Fi, and connections for desktops and printers. Sleek home offices include functional storage that's unobtrusive or can be shut away from view in time for socialising of an evening.
Health is important in interior design by using sustainable, non-allergenic furnishings and environmentally-friendly decorating materials. They are combined with biophilic ideals of surrounding yourself with carbon-dioxide absorbing plants. Smart interior designs now include heat pumps and flooring that's compatible with underfloor heating systems.
Conclusion
The smartest homes have interiors that include energy-efficient devices and home automation systems. Control over your indoor space is a vital new principle for interior designers, as well as being environmentally conscious. Adding smart features to a sustainable home also adds value to the property, making it a lot easier to sell in the future.
Author Bio: This article was written in collaboration with Milica Vojnic of Wisetek. Wisetek are global leaders in IT Asset Disposition, Data Destruction, & IT Reuse.